DO YOU WANT TO IGNITE YOUR AUDIENCE AND YOUR LIFE WITH HUMOR, HEALTH, AND HAPPINESS?
LIGHT UP YOUR AUDIENCE
Workshop: "Living Life on Your Own Terms"
My name is Patty Kogutek Ed. D., author of the award winning, "
A Change of Habit
". I have helped thousands cure their anxiety, living "guilt-free". Living as a Catholic nun for 7 years, and working my way through a 12 year failed marriage, I share the "7 Secrets to Guilt-Free Living" that I gathered giving me the courage and the permission to finally follow my heart and putting the expectation of others aside.
I work with men and women at risk of losing their happiness, who try to please everyone, who have a difficult time saying "no", and feel that they have to juggle life's stresses taking care of everyone but themselves.
"I need to tell you that not only did I feel stronger, you affirmed for me that all the things I had been trying to do, I was on the right path, I needed the extra tools in my kit to hone the skills. I needed that support and yes, even that kick in the butt to teach me that I am responsible for my joy and happiness! I took my power back! I will protect and cherish it for the precious gift that it is.  I wanted to tell you that you helped make a difference in my life."     – Laurie M.
"Patty's workshop helped me understand that I am not alone in my search for spirituality. So many women shared their vastly different histories and finding common ground was so encouraging. I was amazed at the various ways we carry our guilt and for how long. There is a sense of freedom after the workshop ended. Thank you, Patty" – Leslie M.
"Benefits of your workshop: The biggest benefit of the workshop for me was that I realized that I can make a difference in my own life and MY LIFE doesn't always have to be about others. And knowing that I'm not the ONLY ONE living a life with "The Guilt Complex." I found it very valuable meeting with the other women, sharing and listening to the others and hearing where their guilt stems from and how they are dealing with their demons of guilt. I left your workshop feeling enlightened and encouraged. I can now say "NO" or "I think I'll pass" without feeling any guilt and It's OKAY! When I got home I decided that I was going to start making some changes in my life, positive changes, starting that very day. And I have! And you know what? It feels absolutely great!  I can't thank you enough Patty for your positive input and encouragement, you have contributed so much to making me a better person and helping me to feel the strength from within myself and starting my journey to living a guilt free life. It's so much fun!"  – Bonnie B.
"Thank you again for everything….But most of all, thank you for being my teacher when I needed one. You opened my mind, my heart, and my soul. I am a different person than I used to be, I am so incredibly grateful. I can't wait to see what I do with it! I feel like I belong in the Universe, I am a part of something."   – Gail P.
A FEW OF MY TOPICS
"These Pumps Are Made For Kicking Guilt"
"Living Life on Your Own Terms"
Balancing Work and Personal Life
"A Leap of Faith: From Religion to Spirituality"
"Unleash the Secrets of Guilt-Free Living"
LIGHT UP YOUR LIFE
COACHING
QUESTIONS FOR YOU
Do you remember a time in your life when you felt vibrant, joyful and filled with hope?
Are you a guilt sponge…are you so tired of trying to please others that you have no time for yourself?
Do you want someone else controlling YOUR happiness?
Do you want to avoid regretting one day of your life?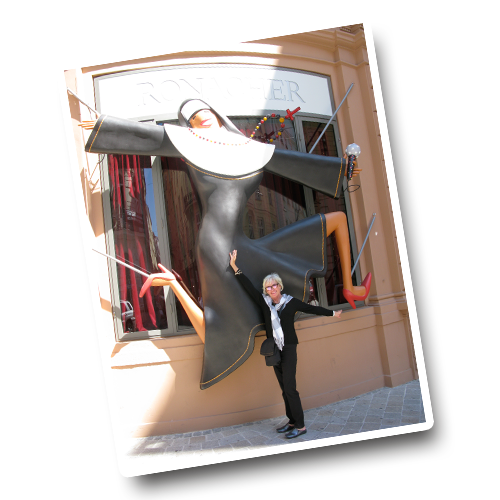 SISTER MARY VODKA CAN HELP YOU!
I've lived my life trying to please others and this strategy hurled me into the convent for 7 years and in a 12 year failed marriage. I made everyone happy but myself. Trust me to help you live life on your own terms.
IF YOU DON'T CONTROL YOUR OWN HAPPINESS, SOMEONE ELSE WILL.
DON'T REGRET ONE DAY OF YOUR LIFE.
GET STARTED TODAY WITH "7 SECRETS TO GUILT-FREE LIVING" TO ENSURE YOUR HAPPINESS.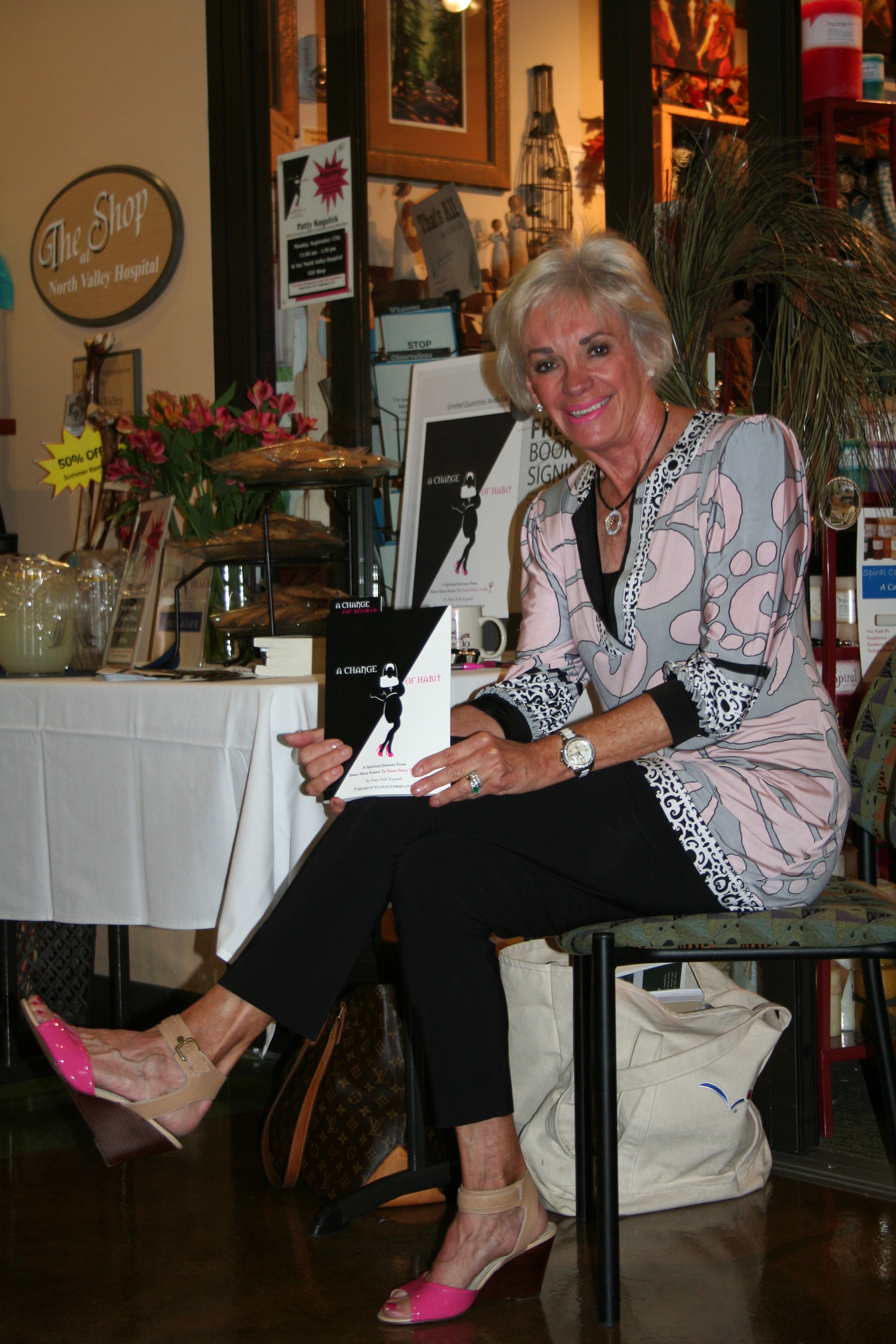 MY PROMISE TO YOU:
I will be there for you, giving your support and the understanding needed to push through the needed changes with proven techniques.
I will help you learn how to turn your missteps into stepping stones.
LET'S GET STARTED TODAY
It's never too late to ensure your happiness.
Featured On: